About Us
Our business is insurance, but our goal is to provide you with the best possible coverages and services for a reasonable price. As a full service insurance agency, we want to make you aware of the many different products and services we offer.
As the owners of a small business, we realize that it is you, our valued client, that pays the bills and makes it possible for us to be in business. We represent many quality insurance companies so we can provide you the best in coverages. However, we don't work for insurance companies , we work for you. As your insurance advisers, we understand that our relationship must be one of trust. Our door is always open, whether it is an insurance claim, a question, a problem, or a concern.
Terry Fuhriman
My Grandfather, Dan Emery, started the agency that is now Fuhriman insurance in 1962 with a hope and a dream. Over the course of the past decades, Fuhriman Insurance and the insurance industry have seen a lot of changes, we are now in our 3rd generation.
As an agency, we have embraced technology and continue to make investments that help us more effectively and efficiently communicate with you. We strive to ensure that the service we provide is of the highest degree of quality. We pride ourselves in being able to respond to our customers' needs quicker than many of our larger competitors. Our dedicated staff of seasoned insurance professionals are here to assist in any way that you need.
Jared Fuhriman
Fuhriman Insurance is proud to support: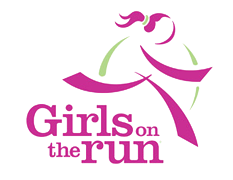 Camp Rainbow Gold: Camp Rainbow Gold is an organization of camps for Idaho children who have been diagnosed with cancer. This camp camp lends support to the children, as well as their families with camps for the children, their siblings and their whole family. Help Support Camp Rainbow Gold by donating to Gemtext Recycling, where a portion of the funds from donations help support Camp Rainbow Gold. Donate old clothing or household items to the Gemtext Recycling box right in front of our office.
Girls on the Run Idaho- Treasure Valley: Girls of the Run is a program to help girls grades 3 to 8 realize that they are one in a million. Boosting young girls' confidence through positive messages and physical activity, Girls on the Run shows girls that they can do anything they put their mind to, even a 5K race!
Big Brothers Big Sisters of Southwest Idaho: Big Brothers Big Sisters help kids that are facing adversity. With the help of mentors, Big brothers Big Sisters corresponds with the children's schools, community and many aspects of these children's lives, to ensure their success as individuals.